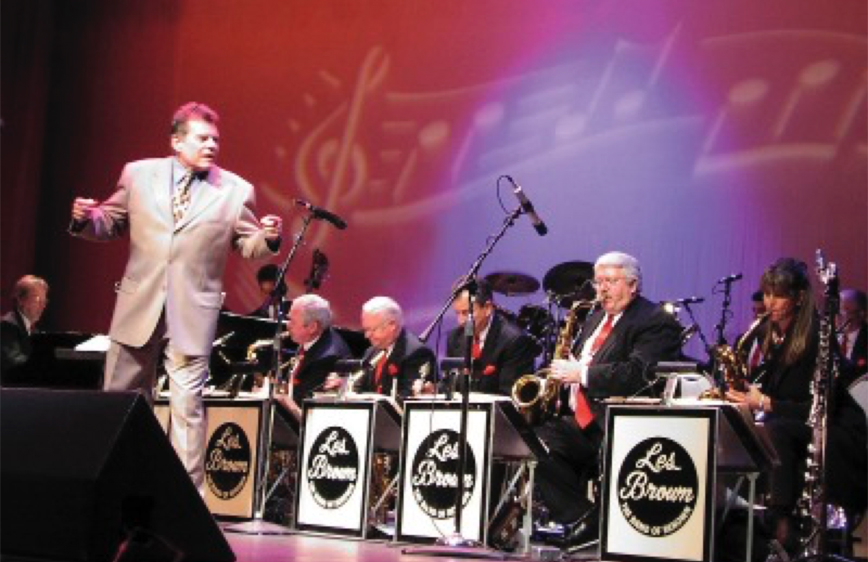 Les Brown, Jr.
Big Band leader Les Brown, Jr. hosts a daily Swingin' Jazz Show from 11:00 AM – 1:00 PM Pacific Time, with an encore performance 11:00 PM to 1:00 AM Pacific.
Born in 1940, Les Brown, Jr. is the son of Big Band leader and composer Lester Raymond "Les" Brown, Sr., best known for his nearly seven decades of work with the big band, Les Brown and His Band of Renown.
In his youth, he worked as an television actor in several TV shows, including "Gunsmoke" "General Hospital", "The Baileys of Balboa", and "Gilligan's Island", where he played a member of the fictional pop group, "The Mosquitoes" alongside "The Wellington's". He also worked as a rock musician and producer with Carlos Santana and as a concert promoter for many country music artists including Merle Haggard and Loretta Lynn.
After the death of his father, Les became the full-time leader of the Band of Renown. continuing to perform throughout the world and a regular big band show in Branson, Missouri. In 2004, he received the "Ambassador of Patriotism" award from the POW Network. His nephew is Jeff "Swampy" Marsh, one of the co-creators of the animated Disney series, "Phineas and Ferb".